Glue in Top Lining and Top Braces
1. Cut notches in lining where cross bracing will be installed.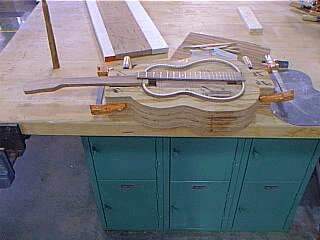 2. Glue in top lining only using 1 " spring clamps. Make sure lining is glued in even with or slightly higher than the top edge of the side pieces when installed.
3. Cut and shape cross braces for Top and install in 'ukulele. (Top only.)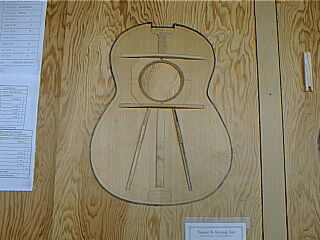 4. After glue has dried, sand top of body (including blocks and bracing) flat for accepting sound board.